In what will be one of the most formative experiences of my young life, the summer after 6th grade, our across-the-alley neighbor Debbie and her family go on vacation to Europe and take my sister Sharon with them. Unexpectedly, they have chosen me to dog sit for their dim but affectionate beagle, Tara. 
Yes, the Smiths chose to give the keys to their house to me. Me! At age 12! 
Here is an opportunity to show myself responsible, and they will pay me a dollar a day! I cross the alley with a feeling of pride to fulfill my duties: feeding Tara, cleaning up after her, and putting her in the backyard to play for an hour or so for the month her family is gone.
Most mornings I also have to clean up the basement where Tara had peed and pooped–but this is fine with me, since down in the basement as I clean with lemon-scented cleanser, I have access to Debbie's record player, and on it I blast my LPs and hers, to my heart's content. The sound bounces nicely off the concrete floor and walls.
I am especially into Elton John's Caribou, with its audacious "The Bitch is Back" and Bernie Taupin's serious social comment in "Ticking."
"An extremely quiet child" they called you in your school report
"He's always taken interest in the subjects that he's taught"
So what was it that brought the squad car screaming up your drive
To notify your parents of the manner in which you died?
One of my life's most influential experiences happens in Debbie's first floor bathroom, where  I discover and start to read a Rolling Stone magazine.
In its pages I read my first album review–of Paul Simon's There Goes Rhymin' Simon–and I am amazed by how cogent it is, and how it makes me respond appreciatively to the craft of songs I have just instinctively responded to when hearing them on the AM radio. How cool it would be, I decide, to be able to write about music in a way that influences the way people listen. 
Simon's LP is one I select later in the year when I join the Columbia Music Club, which allows me 13 records for one cent (along with a promise to buy a bunch more of their records at full price later). It is the foundation of a vinyl collection that contains hundreds of recordings to this day.
This exposure is transformative for my sense of self. Via the AM radio, my older sister's albums, TV variety shows, and now Rolling Stone magazine, I have become a participant in a large, subversive subculture formerly unknown to me, and, I believe, anyone in my family.
In Rolling Stone, I learn of interesting movies, politicians, writers, and, obviously, musicians I've never seen on the TV or read about in the Tribune.  I encounter strangely alluring young men who look and sing like women, women who expose their armpit hair and (if you look closely) their breasts, and a whole way of being that is joyously free of social conformity.

And to my continuing fascination, I discover in this culture an exciting, ongoing narrative that I can feel part of. It started before I was born, with Elvis Presley and Chuck Berry. It extends through The Beatles and hippies of my older sisters' time, and now I can engage with it in the serious "rock" music of my generation: it is a tale of adult repression, youth rebellion, and generational conflict. I am entirely, irredeemably captivated by it.
A New York Times piece on Jann Wenner's memoir describes Rolling Stone as a magazine "predicated on the idea that great musicians [are] 'the true shamans,' and that music [is] the glue that [keeping] young people in the 1960s and 1970s from falling apart in the face of incredible adult blindness, and ignorance and evilness."
Given what I have gleaned from the media available to me, I agree with the magazine's foundational premise. I receive more of what feels like truth from my pop stars than I do from the pulpit, though this would appall my grandmothers.
From this time forward, I invest much of my attention and hard-earned money into rock and roll culture: buying records at Val's Halla, where WXRT flyers are distributed each month, listening to long-form tunes on the FM dial that is more artistic and less commercial than Top 40, and seeking out opportunities to experience the music live, which happens at Oak Park's Taylor Park in the summer and at Michigan's Palisades Park on a stage near the Brandywine.
As a 12 year old made aware of this alternate universe of serious ideas and captivating art, I graduate from Sgt. Rock and Marines at War comics.
I buy Rolling Stone, Crawdaddy, and Creem magazines, and after I read them, I fantasize about getting into the world of performance myself.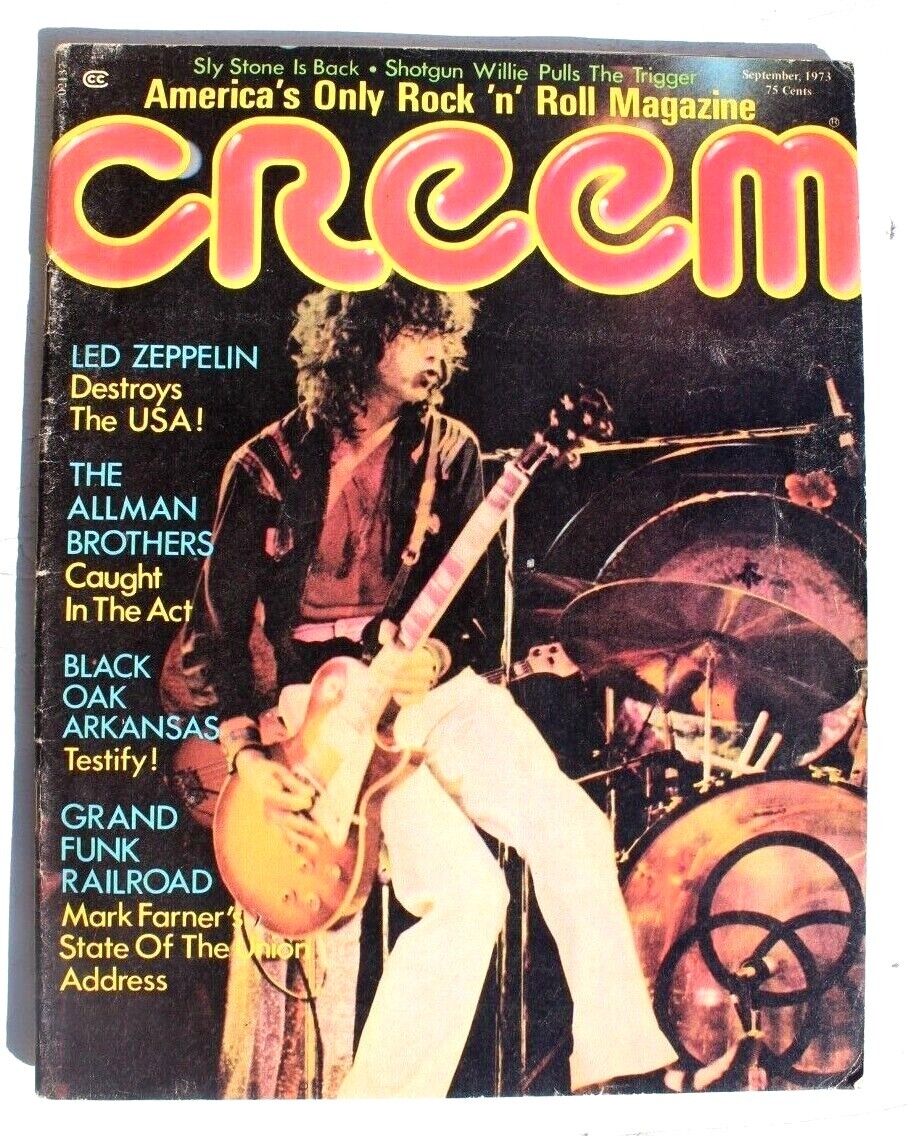 My musical abilities at this time are minimal–I play cornet in the school band and can play a few tunes by heart on our piano–my sister Sheila is the talented musician in our house–but I want to experience getting onstage and feeling the applause of my peers for bringing them good music.
I therefore, around this time, launch an ambitious plan to lip-synch Elton John's "Saturday Night's Alright" in the Irving School auditorium. But I can't get the needed fellow "musicians" together or permissions from the adults, so it will be more than ten years until I get my first experience performing rock music for a live audience–in Hubia, the band I form with Jimi and Greg in Chicago in 1985.
This gig taking care of Debbie's dog is empowering in other ways, too. It isn't just mornings cleaning up the poo and pee and being away from others and in control of my own entertainment choices.
No one at my house worries if I spend all night at Debbie's, so I spend late nights watching their portable black & white TV late into the hot summer nights on her front porch. This unit receives both UHF and VHF channels, so for the first time I experience Svengoolie on Channel 32!
Screaming Yellow Theater (Svengoolie) – "Penthouse Pet Tina McDowall" (Opening, 1973). This is the televisual compliment of the subversive humor I enjoy on the radio each Sunday night at nine through the Dr. Demento program.
And because Mr. and Mrs. Smith know that I have tastes typical for a boy of my age in this time, they have provided an entire case of Pepsi soda in bottles!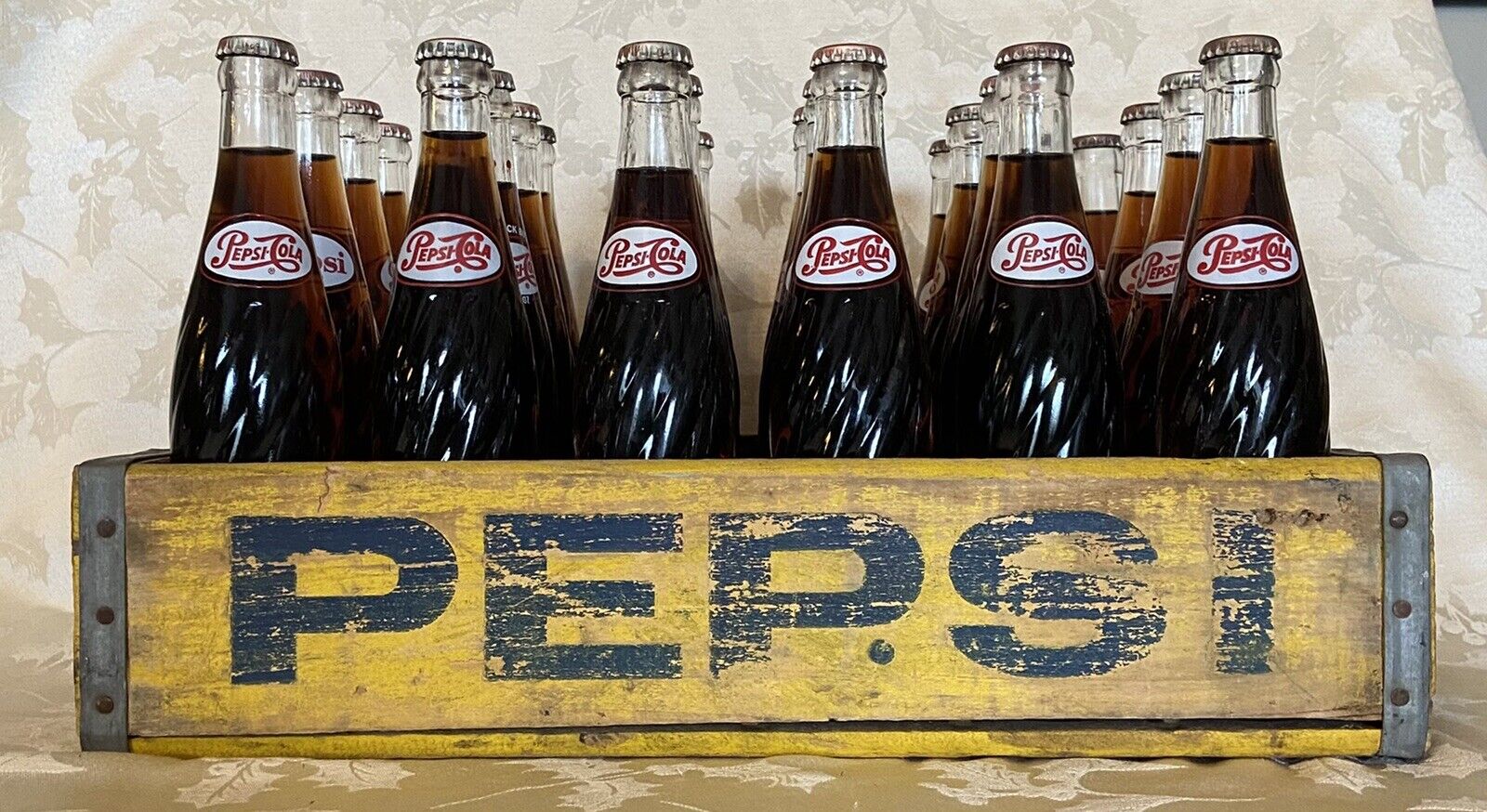 One of the most enjoyable times I can recall was a Saturday evening spent on Debbie's screened-in front porch, eating a sausage pizza I'd ordered from Jim and Pat's or Salerno's, and watching a Friar's Club's roast of Henny Youngman, and after the news, the fantastic Stairway to Heaven (originally A Matter of Life and Death in England), the story of the afterlife that appealed to my childish desire for order and ultimate beauty. A Matter of Life and Death – on the stairway to heaven
In company with Tara the beagle this evening, my belly full of pizza and pop, the world of 12 or so TV channels open to only me, I experience a rush of deep contentment. I burp, watching the exciting trial scene in the David Niven film, noting my full belly, effervescent with the soda, and a feeling of profound satiation. My animal needs are well met, and my brain and energy are, at least here and now, my own, not subject to the crazy will of others.
I have striven and yearned ever since in my life for stable situations, places of guaranteed delight, places where there's nary a disturbance or disruption in sight. This is the world I was able to create in the social microcosm of my classroom once I got the hang of it.
When minor disruptions and disturbance inevitably occurred (as it will in class size of 25 plus), my students and I could breath deeply, knowing we were a community. I had established that these people had my back, as they knew I had theirs, and we got through problems with minimal hassle.
I made my class for the kid I was in school: glad to learn, and appreciating entertaining teachers who gave projects and chances to learn beyond the curriculum. For at least half of every roster had children of divorce, disease at home, or significant trauma. And like me at their age, they craved a space of established norms and predictable outcomes.
The road to my inclusive classroom, with its celebration of counter-culture and regular musical entertainments, and my diligent devotion to adult responsibility all begin in this seminal summer job in 1973.